Everyone loves to wear big, bold, flashy jewellery, but sometimes you want something more unique. That's where novelty jewellery comes in. The everyday, quirky, fun, and unusual stuff that you may want to wear when you're looking for something to set you apart from other people. Here's our list of cute novelty jewellery and where to get it.
1. Anything Mary Lou
Mary Lou is known for making some of the cutest novelty jewellery pieces. The sloth ring, fox studs, and hedgehog ring a just a few examples. Made of enamel and brass, these little critters are sure to add a little something extra to any outfit.

2. Yes/No Studs
Can't make up your mind? Let the studs do it for you!
3. Spider Studs
Fans of Halloween, arachnophiliacs, and anyone in general who's looking for cute but unconventional studs will love these. Why not pair them with a snake ring?
4. Coordinates Necklace
The directional trend seems to return every summer, but these necklaces are just too cute to not wear year-round. Submit any latitude and longitude to have engraved on your neck – or gift it to someone! Send in your childhood home, the forest you like to go hiking, or any other location you want.

5. Hand Pendant
Anatomy is very popular right now. Faces, bones, and hearts are just some examples, so why, not an arm? This particular one is of the "I Love You" symbol in sign language, but there are many others to be found.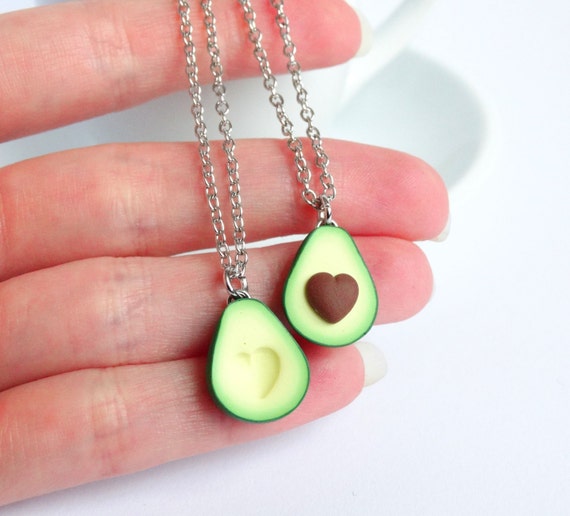 6. BFF Avacado Necklaces
Food jewellery is always in, but these are just too cute to not add to the list. This pair of novelty jewellery even has a pit shaped like a heart. Aww!

7. Pyramid Studs
Geometric jewellery is so in! Need we sat more?
8. Star Trek Necklace
You may not be able to be beamed up to space, but you'll look out of this world! Star Trek fans of all ages will enjoy sporting this cool bit of sci-fi merchandise.

9. Key and Lock Studs
These cute mismatched studs are too cute to just wear on Valentine's Day. Available in silver and rose gold, you'll want to sport them all year round.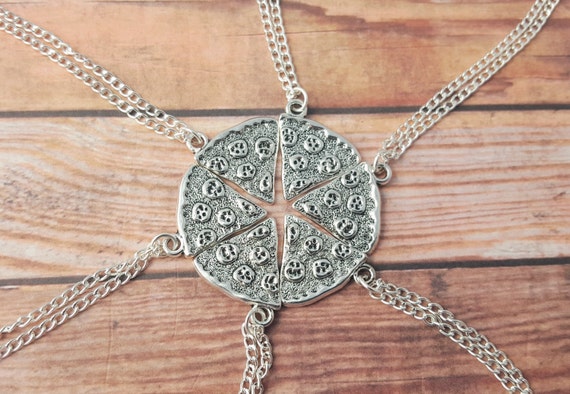 10. Pizza BFF Necklace
Pizza is always better shared, right?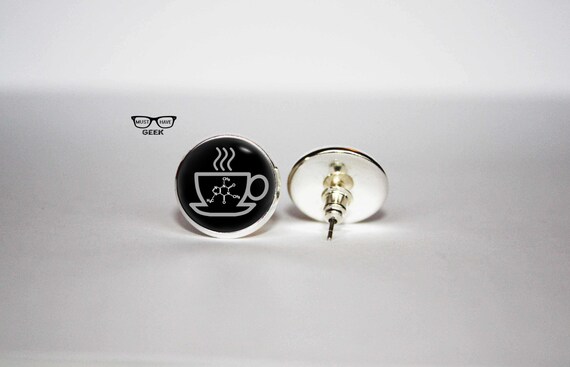 11. Coffee Molecule Studs
Coffee fans will love this cute pair of studs, especially with the molecule for caffine with it. This cute piece of novelty jewellery is cute enough to wear with just about anything.

12. Toronto Jewellery
Locals will want to represent the city titled "fascinatingly boring" by The Guardian. Home of the likes of Drake, Rush, and Margaret Atwood, yet known to be one of the safest North American cities, why not show off a bit of pride?

13. Shopping Bag Pendant
Calling all shopaholics! Check out this cute little piece of novelty jewellery to show off your passion for fashion.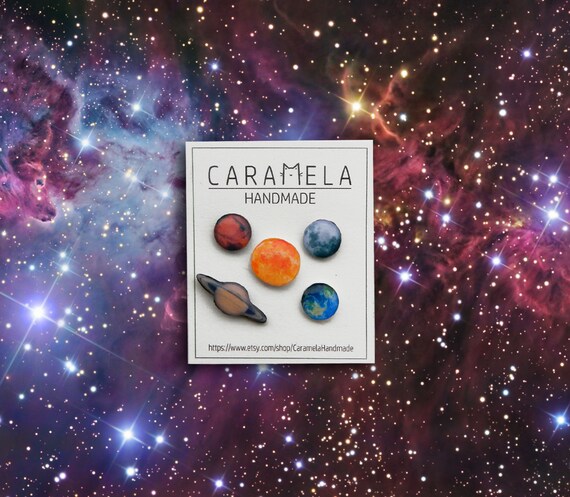 14. Solar System Studs
Mix and match these cute studs to come up with a number of different combinations.

15. Cat Jewellery
It seems like cat jewellery never goes out of fashion. These cute studs are a great accessory to any outfit, and even has a matching bracelet. Or maybe this adorable cat ring paired with this sitting cat silhouette necklace? There are just too many options to choose from.
16. Harry Potter Studs
Do you solemnly swear that you're up to no good? Fans of the wizarding world will fall in love with these cute little studs.
17. Emoji Studs
People who love their phones will enjoy this pack of emoji studs. This novelty jewellery set is fun, cute, and shows off your whimsical side. There's no miscommunicating how you're feeling while wearing these.

18. Fork and Spoon Studs
Silverware never looked so cute! These are quirky enough to add something a little extra to your outfit.

19. Crown Rings
There's just something about wearing crown rings that gives any outfit the fabulous boost it needs. They add an extra flair that some other types of jewellery don't add.

20. Moveable Pendants
Novelty jewellery doesn't have to fit into a certain mould, making it so much fun to wear. Moveable pendants are an example of this. They're subtle enough that they aren't incredibly ostentatious, but not super modest, either.